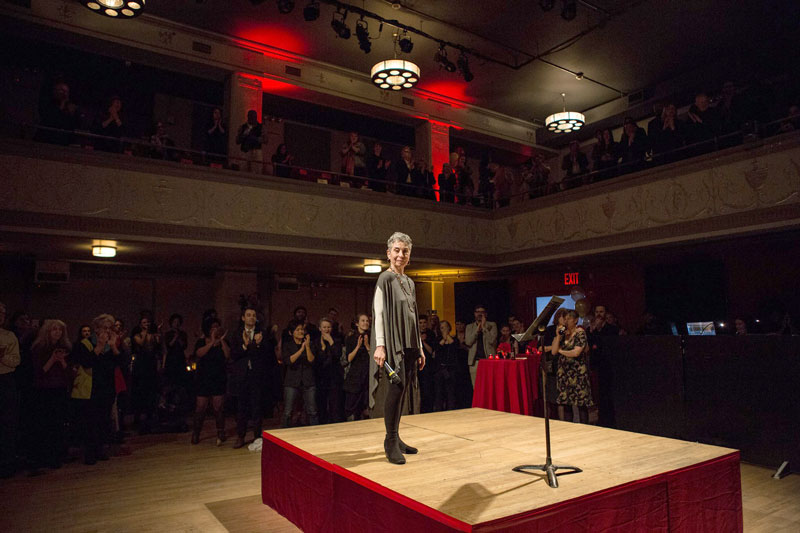 On March 25, 2018, Founding Executive Director, Marya Warshaw, announced her plans to retire at the end of 2018.
[You can read her speech here.]
Marya has been a visionary leader, creating and sustaining BAX as an incubator for artists in progress of all ages for the past 28 years, but she did not do this alone. She (and BAX) could not have done it without YOU, without your support, your encouragement, and —frankly— without your contributions.
We are proud to announce that we are establishing
THE MARYA WARSHAW FUND FOR THE FUTURE.
YOU can make sure Marya's voice continues beyond her tenure as Executive Director — you can make sure that it EXPANDS beyond her incredible vision, and becomes the COMMITMENT of our entire community.
Marya's dream for the future includes more space for artists to create in, more support for youth scholarships, more resources for resident and teaching artists, and a permanent home for all of it.
LET'S MAKE IT HAPPEN for her AND for us. WE CAN DO THIS!




Make a one-time donation toward the Marya Warshaw Fund for the Future.




Make a recurring monthly donation by selecting the appropriate donation frequency.
Can't make a contribution online?
You can mail a check payable to BAX | Brooklyn Arts Exchange to 421 5th Avenue, Brooklyn, NY 11215

Thank you so much for your help.


All donations to BAX are fully tax-deductible.