| | |
| --- | --- |
| | At this current moment our work at BAX and our reason for being has never felt more urgent. |
Now more than ever we need to hear from and learn from artists who are actively questioning and increasing our capacity for love, possibility, connection, and hope. We have an opportunity and a responsibility to increase our commitment to each other and our communities.
I am well aware that BAX serves many people that will be dramatically impacted by the policies and rhetoric of the President-elect. Every day I see artists and student artists of color, or who are LGBTQ working to tell their stories, to build their voices and I'm blown away by their joy, artistry, commitment, strength, and perspective. I know that now more than ever, together, we have so much work to do. So much. And a significant part of that work happens right here.
I believe in BAX's mission and the role we play developing artists of all ages and their contributions to our world. I believe that artists and making art have an important place in what needs to be done. So no matter what, I promise you we are still working to expand our scholarships for the incredible, dedicated, talented young artists that grace our studios and theater. We're working to deepen resources for our professional artists who have gone on to win Duke awards, OBIEs, Guggenheims, and more. We're launching programs to address the injustices we see in our community and in the country abroad — programs that will support Black artists, LGBTQ artists, parent artists, and other underrepresented groups. Our public school partnerships continue to thrive every year. Our 40+ in-house classes, our free youth programs, and our leadership groups for all young people are still going strong. We will do this no matter what. We will do this because it is part of how we will fight. We will do this because someone must.
I hope you'll continue to remember BAX this season, and I'm hopeful we can continue to count on your partnership as we build an ever-stronger community marching into the future with purpose, with solidarity, side by side.
Thank you!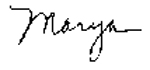 Marya Warshaw
Executive Director
You can make a one-time donation or a recurring monthly donation by selecting the appropriate donation frequency.




Thank you so much for your help.